Posted by
HMH Blogger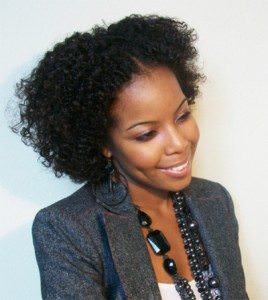 By Patience Muia
The "natural hair professionalism" has been a common debate topic especially in black beauty industry. It is true that there is still natural hair discrimination at workplace. Some women have been successful in their careers with their natural hair while others have failed, and are constantly blaming natural hair for their failure. Even if discriminations exists the way it does, women should not conclude that natural hair is unprofessional. Here are a few reasons that can be used to justify this statement.
Natural Hair is a Naturally Occurring Bodily Characteristic
The reality is that the skin of a black women or the shape of an Asian woman isn't considered as unprofessional. Hair, skin and shape of the eye are all natural physical characteristics. If someone insists that natural hair is unprofessional then he or she should be able to explain to us why the skin is not.
It can be Styled Conservatively
Although afros look amazing and lovely, all women with natural hair know that it cannot be allowed at a workplace. Depending on your work environment, you might be sometimes forced to pull your hair down your face. You can also be in a workplace where styles such as twist, curly fros and braid outs are considered professional.
It Breeds Paranoia
If you fail to get a certain job, it is not healthy to walk around saying that you failed to get the job just because you are natural. There are other reasons that might have caused the failure. You might be unkempt, or you may have behaved unprofessionally during the interview.
There are Numerous Successful Natural Hair Professionals
It doesn't matter where you are living or what you are facing, you can be a natural hair professional. Haven't you met black women rocking pumps and suits with elegant natural hair styles?